China-Denmark Research Center for SEA & Sustainable Development to be established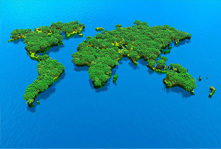 Home
>>China-Denmark Research Center for SEA & Sustainable Development to be established
China-Denmark Research Center for SEA & Sustainable Development to be established
China-Denmark Research Center for SEA & Sustainable Development to be Established


ACEE, Aalborg University of Denmark, and Beijing Normal University signed in April 2012 a Memorandum of Cooperation for Joint Establishment of China-Denmark Research Center for SEA and Sustainable Development.

It is recommended in the memorandum to establish a long term cooperative mechanism between China and Denmark on the studies of SEA and sustainable development, by developing research projects, communication of experts, faculties and students, training courses for relevant officials or agencies, and international seminars or workshops.

The memorandum proposed to exchange information and experience by jointly organizing seminars, workshops and meetings alternately in the two countries on SEA development and cooperation. It also proposed to conduct joint preparation of SEA case studies of regional development strategies or plans.

The Memorandum is set for a period of five years ending in 2017.