EIA Session of Annual Conference of Chinese Society for Environmental Sciences 2015 Held in Shenzhen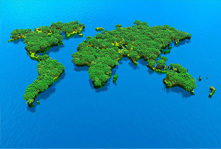 Home
>>EIA Session of Annual Conference of Chinese Society for Environmental Sciences 2015 Held in Shenzhen
EIA Session of Annual Conference of Chinese Society for Environmental Sciences 2015 Held in Shenzhen
EIA Session of Annual Conference of Chinese Society for Environmental Sciences 2015 Held in Shenzhen

The EIA session of Annual Conference of Chinese Society for Environmental Sciences (CSES) 2015—progress of EIA system and technology under newly revised Environmental Protection Law was held in Shenzhen on August 6th 2015. The session was co-organized by CSES EIA committee and EIA Journal. Secretary General of the Committee Liang Peng and Deputy Secretary General Zheng Shaoqing co-chaired the meeting. Liang Peng delivered a keynote speech as well. Over 50 representatives from EIA research institutes, colleges, and consultancies across China attended the session.

The following topics were covered during the session: policy EIA, plan EIA, environmental prediction and assessment techniques and practices, pollution control and ecological protection outcomes evaluation, health risks assessment, public participation, and underground water pollution control, etc.

This is the third time for EIA committee to hold a session during CSES Annual Conference. It will play a positive role in information exchange in the EIA field.