Work Meeting of VOCs Taskforce Held in Beijing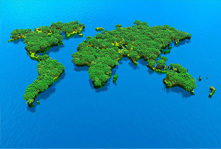 Home
>>Work Meeting of VOCs Taskforce Held in Beijing
Work Meeting of VOCs Taskforce Held in Beijing
Work Meeting of VOCs Taskforce Held in Beijing


ACEE organized a VOCs taskforce work meeting in Beijing on 23 Jan. 2015. Representatives from Total Emission Control Department of MEP, EIA Department of MEP, and member organizations of the taskforce such as CNPC, Sino Pec, CNOOC, and Shenhua Group attended the meeting.

During the meeting, VOCs taskforce representatives made a presentation on the achievements made in the past year, especially the formulation of "Guideline for Inspection of VOCs Sources in the Petrochemical Sector", and raised a few suggestions on the next-step work plan. Representatives of MEP introduced the VOCs control management requirements and the industry representatives elaborated on their current work and future work plan on VOCs control as well.

After in-depth exchanges, the direction of the next-step work for VOCs taskforce was determined: first, a work report which summarized the achievement made by the taskforce should be written and submitted to the MEP; second, the taskforce should be optimized in terms of organizational form, fund sources, personnel composition, and tasks distribution; third, coordination with MEP should be enhanced in order to make the achievements more effective; fourth, the research scope should be expanded by initiating the improvement of VOCs control related standards, promoting the achievements made to the public, and accelerating the VOCs control in the coal chemical sector.